Lidgard Yacht Design 45ft sailing catamaran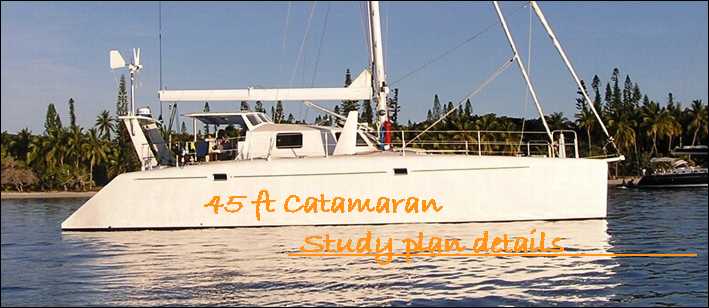 Lidgard Yacht Design 45ft sailing catamaran
---



The images shown on this page are those supplied with the study plan package for this design. Each drawing as shown is a high quality coloured ink plot on A3 size media. As applicable air postage is inclusive in the charged amount and within Australia the amount charged is GST inclusive.


---



We have two versions for this particular design the difference being that one design package is supplied inclusive with the purchase of a pre cut construction package from ATL Composites (Contact us for kitset details and we will put you direct contact with ATL for pricing the complete or partially complete kit).
Or Alternatively we will supply seperate, this design as a package that allows a builder to custom build the vessel in a conventional manner. This allows the builder to produce this vessel from self made or pre made composite panels as they find necessary and economic to do so.


---





If you wish to order a set of study plans for this design.
Australian $30.00 per set.

Click pay now button below.






---

---

Sail Plan

General arrangement plan.

. Midship section.


Deck Plan.

Fw'd view section.

Aft view section.

Kitset pre cut parts isometric view.

Example of typical design detail supplied with our design package.
These are plotted as scaled drawings on A0 size media To enlarge this image of a catamaran center case construction.
Click here.


---
Back to Top

© LYD 2005